---------------------------- Music That I Love -----------------------------
Hank Williams - "The Shakespeare of the Hills"

Before you go any further. Listen to his "Lovesick Blues".

No one, except maybe Patsy Kline, could sing his songs any better. He did not write Lovesick Blues,
rather he revised it from a 1922 show song he had heard. He transformed it with his yodeling.
It was an instant success. It won him a record seven encores at the Grand Ol Opry.
Dozens of famous singers sang it, too.
Patsy Kline (1960)
Slim Whitman (1957), Glen Campbell (1974), Charley Pride (1973), LeAnn Rimes (1999)
Jerry Lee Lewis, Little Richard, Arlo Guthrie, Don McLean, and Linda Ronstadt .
George Strait took his version all the way to #24 on the country charts in 1992
Poetic Lyrics

"Hear that lonesome whippoorwill? He sounds too blue to fly.
The midnight train is whining low, I'm so lonesome I could cry. "

"Why can't I free your doubtful mind and melt your cold, cold heart."

Your cheatin' heart,
Will pine some day,
And crave the love,
You threw away,
The time will come,
When you'll be blue,
Your cheatin' heart, will tell on you...

He wrote and recorded more than 100 polished and enduring songs before he died at 29 yrs.
He was a "honky tonk Blues" singer. Here is the video and song by that name.
His songs were transcendantly direct, sincere and emotional.
His did not write the typical "country music of the time.
He was much affected by the African-Amerian blues.
"Blues" is a word in the title for many of his later songs.

The Blues Come Around (1948)
"Lovesick Blues" (1949)
"Moanin' the Blues" (1950)
"Long Gone Lonesome Blues" (1950)
Honk Tonk Blues (1952)
"Weary Blues from Waitin'" (1953)

He learned to play the guitar from Rufus Payne, a local Black street mucian in Montgomery.
His singing style and the words for many of his songs were spawned and refined in "honky tonks",
the bars where single working men congregated.
Many of these listeners had been in prison.
Hence, his songs: My Son Calls Another Man Daddy (one of my favorites) and Lonesome Whistle.
That you can see how much Lonesome Whistle still resonates,
here are eight different videos of singers still whaling its plaintive notes:
Singers: One Two Three Four Five Six Dylan Eight.(my favorite of the lot).
Many were divorced. His love longs about female disloyalty made him points with them.
Women tended to come for live entertainment on weekends. They connected with his honesty.
It is said that one easily have heard a pin drop when he sang. He hynotized the ladies.
He would look at one or two intensely, while he swayed and played.
Minnie Pearl said, "He had a real animal magnetism.
He destroyed the women in the audience. And he was just as authentic as rain."

Setting The Stage for Rock "N" Roll

His early hit song, "Move It on Over" from 1947 clearly had a rock and roll beat.
George Thorogood's version. 1978
Hazzard Country
Ray Ridge Band
Compare Move It On Over to the Comets' influential "Rock Around The Clock", released just 5 years later.
The way he worked the audiences with his body movements is very reminiscent of Elvis.

He wrote music compulsively. He would take lines that he heard from
just about anyone and turn them into music. Once he went fishing with a fellow musician.
Instead of fishing, he sat in the boat thinking. His friend turned to him
and asked, "Are you going to fish or watch the swim by?"
He turned that simple line into the first line of "Long Gone Lonesome Blues".

"I went down to the river to watch the fish swim by.
But I got to the river so lonesome I wanted to die.., oh Lord!
and then I jumped in the river, but the doggone river was dry.
(Yodeling) She's long gone, and now I'm lonesome blue."

Mostly, after 1947, his songs reflected his own unhappiness and suited the frustrations of his audience, too.
Many of his songs were clearly a form of communication with his first wife, Audrey, whom he had a
rocky relationship with. Many were clearly a play for sympathy from an audience, too.
His audince sevred as a sounding board, as he worked through his unhappiness..

"People who knew Hank say that he reserved and hard to know on a personal level,
but he seemed to have a unique ability to project into a song or a performance all that
he couldn't say in person...But then if Hank had submitted himself to latter day psychoanalysis etc.,
then he might not have been compelled to write and perform as he did."
( http://www.washingtonpost.com/wp-dyn/content/discussion/2005/08/04/DI2005080401423.html )

Feeling love for his wife, he wrote:
Hey, Good Lookin.
Baby We're Really in Love

Sometimes the songs were contrite. But not often.

Moaning The Blues, 1950

"I wrote a nice, long letter saying mama please come home
Your daddy is lonesome and all I do is moan

I been loving that gal for so doggone long I can't afford to lose her now
I thought I was right but I must of been wrong cause my head is starting to bow
And now I'm moaning, moaning the blues

Aw! Baby, baby, baby honey baby, please come home
Your daddy is lonesome and all I do is moan

I promise you baby that I'll be good and I'll never be bad no more
I'm sitting here waiting for you right now to walk through that front door
Then I'll stop moaning, moaning the blues."

Sometimes, the songs represent humorous bewilderment at the ups and downs of a woman's love.
Window Shoppin, Move It on Over,
First Year Blues. (1949)
Why Don't You Love Me (1950)
Cold, Cold Heart (1951)
Dear John (1951)
Nobody's Lonesome for Me.

Some of his best love songs were just sad:
"I Can't Help It (If I'm Still in Love with You)".

More often, the song was accusatory and angry. This tendency became more
pronounced after Audrey kicked him out of their house and divorced him. Look at the lyrics:
"You're Gonna Change or I'm A Gonna Leave",
Alone and Foresaken.
You Win Again (1952), Your Cheating Heart (1953)
Take These Chains From My Heart (1953)

Interestingly, drinking was only overtly the subject of two of his songs: "There's A Tear in My Beer"
and "My Bucket Has A Hole in It". Later, country music took up the theme of drinking
with a vengeance. The honky tonk artists of the late 1940s and early 1950s that are best known are:
Lefty Frizzell, Ray Price, Hank Snow, Kitty Wells, Faron Young, the young George Jones,
and Hank Williams.



1923-1953


Hank Williams has given me a "Karaoke career". Not very many people
sing his songs in San Diego. Fewer put the real "twang" on them that I recall from
growing up in Cincinnati and listening to the Grand Ole Opera with my Grandmother.
I used to hitch hike home from high school. Lots of farmers would pick me up.
I learned to twang so they would give me a ride closer to where I needed to go.
Now it comes in handy.

It's true some some "fancy" people in upscale La Jolla turn their nose up at these songs.
I blame myself for losing one nice Karaoke hostess her job in a top floor La Jolla venue.
But some people will always be narrow minded and try to create a pecking order. Their
egos need every boost they can get. So what are we going to do with them. Sing and
hope they grow.

I do know that I also love Mozart concertos and operas, Beethoven symphonies, trios and
quartets, Schubert piano concertos and lieder along with Ravel, Dvorjak and Debussy, too.
These passions, classic country and classical music, are not mutually exclusive. Music is music.
I figure the snobs who don't share my taste for country music are tragic figures, culturally deprived
by their self-presumed higher social status, in need of enlightenment!

I used to go to poetry readings. But Karaoke is much better. You get the melodies in
addition to the words. Audiences mostly get to see the words the performer sings. There
is so much difference in the way any two people will sing a song, it's hard to get bored,
but not impossible.

Most singers in Karaoke improve mightily over time with a little encouragement. Its fun to
see the way we all discover new techniques to entertain, while we learn to songs to love.

And the best songs have a lot to teach us. Hank William's kingness, compassion and
character comes through in his songs



A Man of Compassion.



Here he is singing "Little Paper Boy"- Key: C

(C)"Out on the corner (G7)standin' so bold
Stood a little paper boy so hungry and (C)cold
And as the crowd came (G7)passin' by
These words he said with tears in his (C)eyes

"Please buy a (G7)paper from me
So I can get me somethin' to (C)eat
My clothes are ragged, no (G7)shoes on my feet"
Said the little paper boy, there on the (C)street

"Out in this cold wide (G7)world all alone
I have no place on this earth to call (C)home
I haven't had the chance that (G7)other kids had
I have no mother, nor even a (C)dad

"So please buy a (G7)paper from me
So I can get me somethin' to (C)eat
My clothes are ragged, no (G7)shoes on my feet "
Said the little paper boy, there on the (C)street

"Early next mornin' as the (G7)crowd passed by
The little boy was gone and they wondered (C)why
They started searchin' and (G7)then found him dead
He died with the papers under his (C)head

"No one was there his (G7)body to claim
There he was lying but he felt no (C)pain
Now he has gone up to (G7)Heaven we know
The little paper boy who died in the (C)snow"
( Writers: Jim Anglin and Johnnie Wright )
Roy Orbison's song by the same name is different....

. Hank Williams as A Man

Loyalty.

"I don't give a hang whether he drank or not, I appreciate the fact that he was loyal...
I know that one time another firm tried to bribe him away from me for $50,000, but he stuck
with Rose (his original publisher). He'd say, 'I started with Rose and I'll stay with Rose'. And
he did..."If you were his friend, he was the type of fellow who would stick up for you, no matter what.
Why, you could be here and he could be out in California and somebody would come up to him and say,
'Aw, that Honicker, he's a no-good bum.' And he'd collar the guy and say, 'Now, wait a minute!
You're talking about my friend.'
Up the Hard Way Rose said: "He was just like me - came up the hard way. I've been on my own
since I was seven. Grew up in a small country town, just like Hank. Used to pass the hat around in
saloons for my keep. He was like that, too." ( http://www.angelfire.com/me2/kulacoco/rose2.html )
Compassion: "Big Bill Lister talked of Hank trying to give some money to an old black couple
at a barbecue stand in Montgomery who'd presumably given him food when he was younger. I found
that a profoundly moving moment, mostly for what it said about Hank and his compassion."
( http://www.washingtonpost.com/wp-dyn/content/discussion/2005/08/04/DI2005080401423.html )
His steel guitarist, Don Helms recounts this story. "Once, playing an outdoor venue, it began to rain
on Hank and his band. Hank and the band retreated to a covered stage area, where they continued
the show. Looking over the audience, who were getting soaked, Hank had compassion on his musical
followers, and returned to the rain. "If you're good enough to listen to me in the rain, I'm good enough
to play for you in the rain!" And he did.
( http://www.amazon.com/Hank-Williams-Biography-Colin-Escott/dp/0316734977 )

==========================================================================

Three song writers have produced most of the songs I like best to sing and listen to. More than
Chris Christopherson, Don Gibson and Hank Williams.

Hank Williams The Mozart and Shakespeare of the hills. In physical pain from birth,
he is credited with boosting "country music" into the big time....
Like Mozart. he was prodigiously prolific and wrote songs as though
he was taking them down from a Dictaphone. He died very young,
before his 30th birthday. He is credited with 27 songs that "made
the top charts", were in the top 10 best selling songs each week.
As a start see - http://www.musicianguide.com/biographies/1608000625/Hank-Williams-Sr.html

Hank Williams was truly America's first superstar. From 1949 to 1953,
Hank had 34 consecutive hit singles - 32 hitting the top ten and
11 going to number

Here's the spirit behind his music: Cold, Cold Heart, I Can't Help It and Ole Opry Video i
includes: Good Ole "Mountain Dew."
Another Video.



Fred Rose was Hank William's producer. promoter, mentor and consultant on many great songs. He was an all-around supporter. Even the great ones need that. Please visit http://www.angelfire.com/me2/kulacoco/rose2.html

Before he became famous, Hank Williams went to Nashville to meet Fred Rose who had a record publishing
business and was a well-known producer and promoter, as well as writer of country music. Hank walked in
and showed him some of his songs. Fred Rose could not believe anyone so young could write so many
wonderful songs, so he gave him a sketch for a song and told him to go in the back room and come out with a
finished song. After 20 minutes, Hank emerged with a hit and a Fred Rose took him under his wing. I'm not
100% sure which song it was. I read this in a lengthy biography of Hank Williams. But the book has been boxed
and can't easily be located. For a long time, I thought it was "Mansion on The Hill", here sung by Ray Price. But
now I see the lyrucs are attributed to Roy Orbison.

There are those who say Hank Williams drank excessively and was merely a very gifted "substance abuser" who
died from the drugs he took. This takes no account of the constant back pain he suffered from congenital spina
bifida, the pain from which he had to control in order to perform. A hunting accident in 1952 aggravated the back
pain. And an operation the same year to help him, actually made the pain even worse. As a result, he became
very dependent on an assortment of painkillers that were dangerous taken in combination with alcohol.
Lyrics to "I'll Never Get out of This World Alive"
with basic guitar chords..

Recorded by Hank Williams
Written by Hank Williams and Fred Rose

Capo: 1st fret key: f# play: f
"Now you're [f] lookin' at a man that's gettin' kind-a mad
I had lot's of luck but it's all been bad
No [c7] matter how I struggle and strive
I'll never get out of this world a-[f] live.

My fishin' pole's broke the creek is full of sand
My woman run away with another man
No matter how I struggle and strive
I'll never get out of this world alive.

A [bb] distant uncle passed away [bb7] and [f] left me quite a batch [f7]
And [bb] I was livin'g high until that fatal [bb7] day
A lawyer [c7] proved I wasn't born
I was only hatched.---[f]

Ev'rything's agin' me and it's got me down
If I jumped in the river I would prob'ly drown
No matter how I struggle and strive
I'll never get out of this world alive.

These shabby shoes I'm wearin' all the time
Are full of holes and nails
And brother if I stepped on a worn out dime
I bet a nickel I could tell you if it was heads or tails.

I'm not gonna worry wrinkles in my brow
'cause nothin's ever gonna be alright nohow
No matter how I struggle and strive
I'll never get out of this world alive".

Lyrics to "I'm So Lonesome I Could Cry"
Recorded and written by Hank Williams

Here that lonesome whipporwill
He sounds too blue to fly
The midnight train is winding low
I'm so lonesome I could cry

I've never seen a night so long
When time goes crawling by
The moon just went behind the clouds
To hide its face and cry

Did you ever see a robin weep
When leaves begin to die?
That means he lost the will to live
I'm so lonesome I could cry

The silence of a falling star
Lights up a purple sky
And as I wonder where you are
I'm so lonesome I could cry
Video and song: http://video.aol.com/video-detail/im-so-lonesome-i-could-cry/3812981822
I would say my favorite is
"Long Gone Lonesome Blues."

Hank got seven encores at the Grand Ole Opera after singing
"Lovesick Blues.".

The most famous is "Your Cheatin Heart:"

I want you to know about the many others:

"Move It on Over" - Some say he did not write this. This was the song
that started his national carrer, though. It is, perhaps, the first Rock and
Roll song. It was recorded in 1946.
"Cold, Cold Heart"
"Kaw Liga" - sung by Charley Pride
"You Win Again" - sung by Jerry Lee Lewis

"Hey Good Looking" Video
"So Lonesome I Could Cry" as sung by Dean Martin
"Ranblin Man"
"Mansion on The Hill" - love across class lines.
"Honk Tonk Blues" - Video of hank.... I love singing this.

"Honky Tonkin"
"Alone and Forsaken" - Desolate and somber but a crowd pleaser!
"Howlin at The Moon" - Great for singing on a full moon. A girl from
Cincinnati (where I was born) and came up to me after I sang this song
and asked me if I was from Arkansas? I said "Shucks. How'd you
know?" Here is a video of Hank Williams III singing it.
"I Saw The Light" - Hallelujah!

"Mind Your Own Business" - I sing this to the Karaoke busy body
gossips!
"You're Gonna Change or I'm A Gonna Leave"
"My Bucket Has A Whole in it" - a spiritual song!? (Holy bucket,
get it?)
"I'm A Long Gone Daddy" - word play with "Gone" here gets a
cheap laugh!
"Wedding Bells" Here is Bruce Springsteen singing it.


"Crazy Heart"- Sweet, short and so sad. I picture the lonely men at
the honky tonk stopping and thinking about someone they miss too
much.
"We Live in Two Different Worlds"- He desperately wanted his first
wife back.
"Faded Love" Romance turned bitter is too sad to sing about. But he
does.
"Lonesome Whistle"- sing it with someone playing a harmonica.
"Tennessee Border" - eloping across the state line in a pickup truck.

"A Teardrop on A Rose" - His smile hide away his sadness.
"Settin' The Woods on Fire"- A Hank Williams movies begins
with this.
"My Son Calls Another Man Daddy"- The singer is in jail.
"Why Don't You Love Me"- 24 bar break in the middle! Too long..

"Moaning The Blues"- He drove his woman away and now he
wants her back..
"Dear John"- Tex Ritter wrote it. Hank made its humor famous.
"Jambalaya"- "Most everyone know this, I reckon"
"Little Paper Boy"- Compassion and sweet kindness.

"Be Careful of the Stones You Throw"- Heavily influenced by Jesus.
"The Log Train"- He sings about his daddy.
"Take These Chains"-
Dramatic imagery of a man in a different kind of prison..
"Honey Do You Love Me, Huh?"- sing it with someone playing
a harmonica.
"I Saw The Light"
"Hey Good Looking"


I've sung near all of the 60 or so songs wrote for which there
is a Karaoke version. Sadly, many others great songs Hank
Williams wrote have no Karaoke version. Of these, I would
say the poignant
"My Son Calls Another Man Daddy",
the angry "There'll Be No Tear Drops Tonight",
the insightful "My Heart Would Know"
and humorous "Window Dressing"
are the ones I miss most not being able to share with others for
want of a Karaoke version.

I would dearly like to introduce the Karaoke audience to these
songs. Maybe Sound Choice will come through!


Lyrics to Hank Williams Lost Highway

"Im a rollin stone all alone and lost
For a life of sin I have paid the cost
When I pass by all the people say
Just another guy on the lost highway

"Just a deck of cards and a jug of wine
And a womans lies makes a life like mine
O the day we met, I went astray
I started rolling down that lost highway

"I was just a lad, nearly 22
Neither good nor bad, just a kid like you
And now Im lost, too late to pray
Lord I take a cost, o the lost highway

"Now boys dont start to ramblin round
On this road of sin are you sorrow bound
Take my advice or youll curse the day
You started rollin down that lost highway"


The Louisiana Hayride in Shreveport, Louisiana was the venue that popularized
many country singers, including Hank Williams.

http://www.louisianahayride.com/history.htm
(I'm pleased I'm not the only one to make silly spelling mistakes,,,)


OTHER WONDERFUL SINGERS
AND SONGS

Slim Whitman
When things are quiet, indulge yourself and enjoy
Slim Whitman, who was much more popular in Europe than
the US. He had to take a second job for years.
He created his own left handed guitar.
He hit high notes other men didn't know existed.
He played professional baseball and batted .360.

But his timing was problematic. He could easily
sing 3 octaves. But his yodeling and high notes
were out of place when Rock and Roll took over.
He also refused to sing drinking and cheating songs.
That limited his country appeal in America.
And he was a womderful man.




Rose Marie
http://www.youtube.com/watch?v=4dbiWj6DhyM&feature=related

South of The Border

I Remember You
http://www.youtube.com/watch?v=JH64weKPF60

Blue River
http://www.youtube.com/watch?v=UHzdc5Dt15c&feature=related

Pretty Little Miss - North Wind
http://www.youtube.com/watch?v=0FaCl_VTHbU&feature=related


Linda Rondstat

Lana loves:

"Someone to Watch Over Me" [George Gershwin- Ira Gershwin] but I like her You Go To My Head [Haven Gillespie- Joe Fred Coots].
Who could resist her singing this: "Long, Long Time" (video).

I Love Outspoken Ladies

"Controversy surrounding Ronstadt arose during a July 17, 2004 performance at the Aladdin Theatre for the Performing Arts in Las Vegas. Towards the end of her performance, as she had done in performances across the country, Ronstadt spoke to the audience, praising Michael Moore's documentary film Fahrenheit 9/11, a movie discussing the Iraq War, and dedicated the song "Desperado" to Michael Moore. Accounts of the crowd's initial reaction was mixed, with "half the crowd heartily applauding her praise for Moore,(and) the other half booing."[44] However, the situation escalated into what Tyri Squyres, director of public relations at the Aladdin, described as a "mob scene...It's amazing how ugly it got," with people walking out, tearing down posters, throwing drinks and demanding a refund.

Following the concert, news accounts reported that Ronstadt was "evicted" from the hotel premises.[45] Ronstadt claimed she wasn't physically taken off stage but was ordered by Aladdin staff to wait to speak with Aladdin President Bill Timmins. She claims to have refused to wait and to have left, and later remarked that while Aladdin staff attempted to detain her, she thought, "Are they were going to make me start writing on a chalkboard or read me my Miranda rights?" Later she said, "Apparently..(the Aladdin)..called up one of the people that was traveling with us and went, 'She's talking about Michael Moore, and this is a place for entertainment, not politics'."

Ronstadt's comments, as well as some audience members and the hotel reactions, became a topic of discussion nationwide, as Timmons and Michael Moore all made public statements on the controversy. [46]

The "Aladdin Incident" subsequently drew international headlines and public discourse on an entertainer's right to express a political opinion from the stage. The Aladdin Incident made the editorial section of the New York Times.[47]

Following the incident, many friends of Linda Ronstadt, including The Eagles, immediately cancelled their engagement at the Aladdin.[48]. Likewise, Ronstadt received immediate telegrams of support from her rock 'n roll friends around the world, such as The Rolling Stones, The Eagles, and Elton John.

Despite reports of this public response, Ronstadt continued in her praise of Moore and his film throughout her 2004 summer concerts across the country, which evidently continued to have a polarizing effect on the public. As Peter Asher noted, "Ronstadt is an extremely determined woman, in every area."[49] " "

This material is quoted from: http://en.wikipedia.org/wiki/Linda_Ronstadt and http://www.lasvegassun.com/sunbin/stories/gaming/2004/jul/19/517195568.html

----------------------------------------------------------------------------------------------------------------------------------------------------------------------------------

One The Songs I Listened to A Lot in The Early 1970's




"CITY OF NEW ORLEANS"

When this came out, I was teaching at a college in Missouri and wrote articles about the loss of jobs in the area.
This song resonated perfectly. I found it very inspirational.
Arlo Guthrie & Shenandoah/City of New Orleans
Illinois Central rolls along past houses, farms and fields... (Train Video)






City of New Orleans Lyrics
by Sam Goodman



"Riding on the City of New Orleans,
Illinois Central Monday morning rail
Fifteen cars and fifteen restless riders,
Three conductors and twenty-five sacks of mail.
All along the southbound odyssey
The train pulls out at Kankakee
Rolls along past houses, farms and fields.
Passin' trains that have no names,
Freight yards full of old black men
And the graveyards of the rusted automobiles.

CHORUS:
"Good morning America how are you?
Don't you know me I'm your native son,
I'm the train they call The City of New Orleans,
I'll be gone five hundred miles when the day is done.

"Dealin' card games with the old men in the club car.
Penny a point ain't no one keepin' score.
Pass the paper bag that holds the bottle
Feel the wheels rumblin' 'neath the floor.
And the sons of pullman porters
And the sons of engineers
Ride their father's magic carpets made of steel.
Mothers with their babes asleep,
Are rockin' to the gentle beat
And the rhythm of the rails is all they feel.

CHORUS

"Nighttime on The City of New Orleans,
Changing cars in Memphis, Tennessee.
Half way home, we'll be there by morning
Through the Mississippi darkness
Rolling down to the sea.
And all the towns and people seem
To fade into a bad dream
And the steel rails still ain't heard the news.
The conductor sings his song again,
The passengers will please refrain
This train's got the disappearing railroad blues.

Good night, America, how are you?
Don't you know me I'm your native son,
I'm the train they call The City of New Orleans,
I'll be gone five hundred miles when the day is done.
Country Songs Often Have Many Fathers



Singers would inevitably hear each other's songs and be influenced.
Take for example, Hank William's song "The Wild Side of Life"
(written by Hank Thompson) and Kitty Wells song in reply "Honk Tonk Angels".

"It Wasn't God Who Made Honky Tonk Angels" is a 1952 country song written by J.D. Miller and originally recorded by Kitty Wells. It was an "answer song" to the Hank Thompson hit "The Wild Side of Life."
In "The Wild Side of Life," Thompson expresses regret that his bride-to-be has left him for another man whom she met in a roadhouse, stating "I didn't know that God made honky tonk angels..." In Wells' response – which follows the same melody, but more uptempo – she cites the original song and counters that, for every woman who had been led astray, it was a man who led her there (often through his own infidelity). She also expresses frustration about how women are always made scapegoats for the man's faults in a given relationship.
Wells' statement was a rather daring one to make in 1952, particularly in the conservative, male-dominated realm of country music. Yet, she struck a chord with her fans, as it became a six-week No. 1 song on Billboard magazine's country charts (making Wells the first woman to ever top the country music charts).
Eventually, "It Wasn't God Who Made Honky-Tonk Angels" outsold Thompson's "The Wild Side of Life," and launched the then little-known Wells into stardom. The song has since been performed by nearly every female country artist at one time or another, with notable versions having been recorded by Dolly Parton and Patty Loveless.
The melody of the song is very similar to, if not borrowed from, Reverend Guy Smith's "The Great Speckled Bird" which was recorded and popularized by Roy Acuff. Acuff himself borrowing the melody from the Carter Family's "I'm Thinking Tonight of My Blue Eyes".
This similarity between the four songs was parodied by David Allen Coe in his composition "If That Ain't Country" that he finishes, mocking the same melody, with the verse:
I'm thinking tonight of my blue eyes
Concerning the Great Speckled Bird
I didn't know God made Honky-Tonk Angels
And went back to the Wild Side of Life
Readers, this section was taken en masse from:
http://en.wikipedia.org/wiki/It_Wasn't_God_Who_Made_Honky_Tonk_Angels

VARIATIONS on A THEME
The Internet and YouTube gives us a wonderful way to research a song or
see how it was sung by different performers.
"Just Out of Reach"
This is a song I like that I first heard Willy Nelson sing.
It seems that the first person you hear sing a song, really puts a stamp on it.

Patsy Cline
Slow beginning, huh?
Brenda Lee: - Jazz Version
Jim Reeves (What a silken voice!)
Slim Whitman


Dodd is a super stand-up comedian.
He's famous for 1-liners.
"A pretty girl came up to me on the street and said,
'Say, handsome. Tell me where's the optometrist's.' "

"'What made you pick this book I didn't want to be read to out of up for?"



Now 80-years and going strong.

Ken Dodd's version - What a wonderful English comedian and friend of the Beatles.
He added a nice extra verse.
"If you need me, I'll be near.
I'll be faithful, never fear.
I'll think of you both night and day.
So close and yet so far away.
I pray the Lord to keep you from all harm
when you're just out of reach of my two empty arms."


Happiness

Whose version do you like the most? I especially actually like the
steel guitar instrumental versions here.
Just out of reach - steel guitar instrumental
This song was used to demonstrate steel guitars at a a festival for the instrument.
http://www.youtube.com/watch?v=orzCKaXkMyc
More? http://www.youtube.com/watch?v=Z-7JCQLMjWA

WHO ELSE CAN I PRAISE?



George Jones - He Stopped Loving Her Today
Many people feel this is the saddest and most powerful
song in country music. A lady rushed up and gave me $5 while I was singing it.
George Jones said he was somewhat inebriated when he recorded it and he bet
the studio it would be a flop. It has been a hit ever since.
Here's another version I like -
http://www.youtube.com/watch?v=xlYg-hShiKI

Patsy Kline - Sweet Dreams.
http://www.youtube.com/watch?v=b35SkJdDGV4
Women, if you want your bou friend to fall in love with you,
this is the song you want to play or sing for him.

Willie Nelson




Angel Flying To Close To The Earth
When I Dream - Crystol Gale's version I like more - http://www.youtube.com/watch?v=lHevOVJq2e8&feature=related
Always on My Mind
Seven Spanish Angels with Ray Charles
Without a Song,
City of New Orleans
Mamas Don't Let Your Babies Grow up
(Willie Nelson makes it harder to find and post these songs...)

Andrew Lloyd Weberz

Memories from Cats. The Phantom! Christine's high F!




The magnicient Andrew Lloyd Weber and Sarah Brightman.
. Theey have given us so much wonderful music.
Memories from Cats.
All I Ask of You.
The Phantom! Christine's high F!


From Russia with Love
Internationale http://www.youtube.com/watch?v=J_ZRygNpKwo&feature=related
Cossack kids. Listen to the first one, Katyusha - ??????
A young woman is singing to an eagle how she misses her boy friend,
who is off fighting the Nazis. This song was very popular in WWII
and became the basis for a popular Iralian partisan song with the same melody.


Day of Victory WWII
Baritone - Dmitri Hvorostovsky.- world's best barritone. Ladies love him.
Eugene Onegin aria
Lensky's "Ya vas liublu" ("I love you")
Lensky's aria "What Fate Awauts Me" - Duel Scene from Eugene Onegin -
He sounds as though he is three people, so rich is his voice.
Finale from Metopolitan Opera performance in 2007
Dark Eyes
"How I love you, how I fear you"
Moscow Nights
"If you knew..."
20 million Russians were killed in World War II.
When I was a child, I pretended to be a Russian partisan.
I had read a book about a boy who had been one.
Last Battle
The Soldiers Are Coming

Look at this beautiful video from Russia.
Philip Kirkorov - "I would die for you"

Erick Sim's The Devil's Daughter.

More Opera

Andrea Bocelli & Sarah Brightman - Time To Say Goodbye
Sarah Brightman - The Phantom of The Opera
Think of Me All I Ask of You. also from the Phantom...




Tenor Supremo- Jussi Bjoerling
My favorites - Martha / Act III / M'apparì tutt'amor
Aida / Act I / Se quel guerriero io fossi; Celeste Aida
Manon Lescaut / Act I / Donna non vidi mai
Tosca / Act I / Mario, Mario, Mario!
Turandot / Act III / Nessun dorma
Una Furtiva Lagrima From L'Elisir D'Amore

Crystal Gayle When I Dream
Same ascendant notes on Japanese film video

http://youtube.com/watch?v=KU56-zJEaHM&mode=related&search=

---------------------------------------------------------------------------


The Eagles
In the 70's, I studied computer programming to the strains
of "Hotel California"
Listen to this wonderful, long Guitar introduction.
Bob Marley version.
Witchy Woman Life in The Fast Lane Lyin' Eyes New Kid in Town
Life in The Fast Line Desperado - Perhaps this is sung too much.
Wasted Time After The Thrill Is Gone.

And their much less well known "The Last Resort",
This is about how the West was lost. The lyrics are shown below:

"She came from Providence,
the one in Rhode Island
Where the old world shadows hang
heavy in the air
She packed her hopes and dreams
like a refugee
Just as her father came across the sea

She heard about a place people were smilin'
They spoke about the red man's way,
and how they loved the land
And they came from everywhere
to the Great Divide
Seeking a place to stand
or a place to hide

Down in the crowded bars,
out for a good time,
Can't wait to tell you all,
what it's like up there
And they called it paradise
I don't know why
Somebody laid the mountains low
while the town got high

Then the chilly winds blew down
Across the desert
through the canyons of the coast, to
the Malibu
Where the pretty people play,
hungry for power
to light their neon way
and give them things to do

Some rich men came and raped the land,
Nobody caught 'em
Put up a bunch of ugly boxes, and Jesus,
people bought 'em
And they called it paradise
The place to be
They watched the hazy sun, sinking in the sea

You can leave it all behind
and sail to Lahaina
just like the missionaries did, so many years ago
They even brought a neon sign: "Jesus is coming"
Brought the white man's burden down
Brought the white man's reign

Who will provide the grand design?
What is yours and what is mine?
'Cause there is no more new frontier
We have got to make it here

We satisfy our endless needs and
justify our bloody deeds,
in the name of destiny and the name
of God

And you can see them there,
On Sunday morning
They stand up and sing about
what it's like up there
They call it paradise
I don't know why
You call someplace paradise,
kiss it goodbye."
[ www.azlyrics.com ]


Other songs and song writers I enjoy a lot:
Leann Rimes Blue
She was 14 when she recorded this. No one
has sung this song with a better yodel.

Chis Chistopherson
"Help Me Make It Through The Night" - The most covered song.
"Sunday Morning Coming Down", and "For The Good Times":
Don Gibson "Oh, Lonesome Me", "He Stopped Loving Her" and "Sweet Dreams"

What follows are more recordings of the songs I like the very most and why.



"The Cherokee Cowboy"

I love so much of the 1970s music.




Jim Croce Time in A Bottle. I'll Have To Say I Love You in A Song.
Operator Photographs and Memories. I Got A Name. Lovers Cross
These Dreams Humor Workin At The Car Wash Blues Bad, Bad Leroy Brown




Gordon Lightfoot - Haunting poetry...sad stories put to music while drifting along in a boat.
Like poetry, his songs make one think. They provoke varied responses and interpretations. ....
(1970) If You Could Read My Mind. "This song is about the projection of the false self.
The three way script is a triange of sorts. There's her, there's his false self that he shows to
others, and the real self that he keeps hidden from others as well as himself. It's very deep
actually. I'm pretty sure it has to with a personality disorder, such as Borderline. In the interior,
he is a tortured soul, and will remain that way until he can connect with his real self. Until then
he will not be able to truly connect with another. And will relive the same story over and over
again. Because he connot maintain the projection forever. He will never be set free unless
he can connect to his real self. The "movie" is a metaphore where he is the hero, but it is NOT real."
(Source - Glenn, Huntington, NY) "I've always heard that a three way script is a movie
about a love triangle, in this case, it would be one woman and two men. "Enter number two"
means that the second man has entered the picture, thus the woman has fallen in love with
another man. This could explain the line "I don't know were we went wrong but the feeling's
gone and I just can't get it back". It seems that the narrator in this song is heartbroken because
his lover has found another and he just cannot forgive her. Don't know if this is right, but it
seems to make sense to me." (Source Brad, Wendell, NC)
People open up talking about the impact Gordon L. had on them.

Beautiful videos - these. Whispers of The North Songs for A Winter Night Restless
Early Morning Rain (1974) Sundown Carefree Highway (1968) Did She Mention My Name
Rainy Day People Sixteen Miles Changes Ten Degrees and Getting Colder
Don Quixote Minstrel of The Dawn Saturday Clothes Steel Rail Blues Cotton Jenny
The First Time Ever Home from The Forest Bitter Green (1976) The Edmund Fitzgerald
Leaves of Grass The Gypsy The Watchman's Out Shadows Summertime Dream
Ringneck Loon Canadian Raiway Trilogy Pony Man Alberta Bound Beautiful

Cherokee Bend is seldom played in the US. See why.
His father was a man who could never understand
The shame on a red mans face
So they lived in the hills and they never came down
But to trade in the white mans place
It was early in the spring when the snow had disappeared
They came down with a bag of skins
In the fall of the year of 1910
Daddy died by the rope down in cherokee bend.

Daddy didnt like what the white man said
bout the dirty little kid at his side
Daddy didnt like what the white man did
Nor the deal or the way that he lied
There was blood on the floor of the government store
When the men took his daddy away
But the boy stayed back till he come to his end
And he run like the wind from cherokee bend.

Now the mother was alone and the winter was at hand
And she prayed to her spirit kin
It was warm in the lodge in the kentucky hills
On the day when the boy came in
Then a blizzard came down and it covered up the door
Till they thought that it never would end
And he told her the tale of the terrible affair
In the government store down in cherokee bend

Daddy didnt like what the white man said
bout the dirty little kid at his side
Daddy didnt like what the white man did
Nor the deal or the way that he lied

For three long days and thr ee long nights
They wept and they mourned and then
She returned to her work and her weavin
And they tried to forget about cherokee bend

Now the boy wasnt big but he hunted what he could
And they lived for a time that way
But the food run low and the meat went bad
And she said to the boy one day

Im leaving tonight and I never will return
From the land of my spirit kin
You must take what you need and trade what you can
For a red mans grave down in cherokee bend

It wasnt very long till she closed her eyes
And he wrapped her in a robe
He found her a place on the side of the hill
And he buried her in the snow

Early in the spring he was seen in the town
With his load looking ragged and thin
Not a year had gone by till he stood once again
In the government store down in cherokee bend

He was ten years tall and a redskin too
So he hadnt much face to save
And the men sat around and they laughed and they clowned
At the talk of a criminals grave

Then the man from the east didnt smile when he said
Youre the son of that indian scum
If you value your hide then you better abide
By the white mans rules here in cherokee bend.

Daddy didnt like what the white man said
bout the dirty little kid at his side
Daddy didnt like what the white man did
Nor the deal or the way that he lied

And he spit on the floor of the government store
And it served him to no good end
At the close of the day they had taken him away
To the white mans school down at cherokee bend

Its been 21 years since the boy disappeared
Where he run to, nobody knows
But they say he fell in with a man named jim
And he rides in the rodeos

And they say he returns all alone to a place
Hidden deep in the kentucky glen
And its pretty well known who hauled up the stone
To the grave on the hill above cherokee bend

Daddy didnt like what the white man said
bout the dirty little kid at his side
Daddy didnt like what the white man did
Nor the deal or the way that he lied

There was blood on the floor of the government store
When the men took his daddy away
It was 1910 and they never had a friend
When he died by the rope down at cherokee bend
It was 1910 and they never had a friend
When he died by the rope down at cherokee bend






Cat Stevens So beautiful 1973 Morning Has Broken The First Cut Is The Deepest.
Moonshadow Wild World Peace Train

Barry Manilow 1976 - I Write The Songs

Queen 1976 - Bohemian Rhapsody
Gimme The Prize 1986 - Who Wants To Live Forever

Fleetwood Mac Don't Stop (Thinking about Tomorrow)

Ray Price Crazy Arms video Other versions: Willie Nelson
Great violining introduction. Similar to "I've Got Heart Aches by The Number"
I used to live in Albuquerque. Someone would come into a restaurant I frequented
near the university and played this over and over. Now I sing it over and over.
Listen to that steel guitar and electric bass. Crazy Arms came out in 1956 and spent
20 weeks as number 1. Only three other songs spent longer as #1.



It's doubtful if anone will ever sing as well as Patsy Cline
Patsy Cline Sweet Dreams What a sweet song! Surely, music like this is an elixir of love
Crazy I Fall To Pieces Walking after Midnight Sweet Dreams I Can't Help It.
Lovesick Blues (Could she yodel!) Crazy Arms Someday
So Wrong, for So Long. Your Cheatin Heart She's Got You. Anytime
You Were Only Feeling. Half As Much. Lonely Street South of The Border
Blue Moon of Kentucky. San Antonio Rose The Wayward Wind.
It Wasn't God Who Made Honky Tonk Angels. Heartaches.
with Jim Reeves - Have You Ever Been Lonely.
Start here ----- http://www.findinternettv.com/Video,search,Patsy+Cline,i,14.aspx
"An inspiratrion:: http://www.evtv1.com/player.aspx?itemnum=1153

Crazy - Sheryl Crow and Willie Nelson Wonderful unknown artist on internet
Roberta Flack Killing Me Softly Imagine The First Time Ever I Saw Your Face.

Ray Price For the Good Times video The song resonates.
Ray Price City Light Love the violin introductions!

George Jones He Stopped Lovin' Her Today.
Repeatedly, country audiences loves this song. One day I sang and a
professional musician said he enjoyed my singing. He asked for it each
time I saw him. It meant something special to him.
Video of George Jones.

Merle Haggard Mama Tried
Silver Wings duet with Jewel, 1999.


=========== Blues =========


Robert Johnson
Exposed Crossroad Sweet Home Chicago Me and the Devil Blues
Walking. Preaching Blues Exposed Eric Claptown

Muddy Waters You Can't Lose What You Never Had
Baby Please Don't Go.
Hoochie Coochie Man

Arthur Crudup After Hours
That's All Right, Mama. Elvis version.

Rufus Thomas Bear Cat
Walking The Dog
Black Sabath
Eark Hooker - Off The Hook.
Ray Charles - I Can't Stop Loving You.
Tom Jones - I Can't Stop Loving You.

Joe Cocker - Unchain My Heart
I Put A Spell on You.
When The Night Comes
Just Like Always
=========== ========= =========
More Songs That I Expecially Enjoy.

Tom Jones Help Me Make It though The Night.
Ray Price Help Me Make It Through The Night.
It's fun to compare different versions of the same song.
When you do, Tom Jones' version is so much more alive in my opinion,
it is a "no contest", But they are each worthy and reflect different moods.
Willy Nelson Help Me Make It Through The Night
I still remember the wine, the woman, the fire in the fireplace
and Willy singin' this song in Santa Fe..

Hank Williams I Can't Help It Rare video.
"Today I passed you on the street.
And my heart fell at your feet."

Hank Williams Sr and Jr. There's A Tear in My Bear Video.

Marty Robbins Just Because...She Thinks I Still Care.
He could sing the phone book and make people listen. And his versions are unique.

Ray Price City Limits

Don Gibson He wrote "Sweet Dreams", Oh Lonesome Me, and "I Can't Stop Loving You".


Johnny Cash Ring of Fire Oh Lonesome Me
Vince Mira - Ring of Fire -Much Better than Jonny Cash and 16 yrs old.
Ray Charles' Ring of Fire

November 6, 2007 Randy Travis Whisper My Name

A nice woman came up to me after I sang this in San Diego
and said that this was "the most beautiful song I ever heard."
She then said that she had been cloistered until recently!?
Its lyrics are wonderful.

" I heard a freight train out across the way
I heard a woman sing Amazing Grace
I heard a night bird call to its mate
When I heard you whisper my name

I heard freedom break its chain
I heard a heart beat where once no sound remained
I heard angels rise and praise
When I heard you whisper my name

Chorus:
I heard music bring a heart of stone to tears
I heard peace ring like an anthem through the years
And I heard hatred fall from grace
When I heard you whisper my name

Beating softly against the waves
Fell a sound of an early morning rain
And though the lightning and thunder came
I still heard you whisper my name

-Chorus-
And I heard angels rise and praise
When I heard you whisper my name

April 12, 2007 Four of Hank Williams best and sweetest songs.
These are not well known any more. But they should be!
Please Don't Let Me Love You
When You're Tired of Breaking Others' Hearts
Weary Blues from Waitin
Crazy Heart soon to be posted.

Also seldom heard and memorable by HW::
My Lips Could Tell A Lie, but My Heart Would Know
There'll Be No Teardrops Tonight

New Karaoke HW Song:
Please Make Up Your Mind


Elton John Daniel Rocket Man Your Song.
January 2007 Eva Cassidy's Ain't No Sunshine wow.

Shania Twain - Lays bare her need to be loved.
When You Kiss Me. From This Moment

December 31,2006
Russian Folk song Kalinka - Russian Army Chorus
Tenor here is amazing!

December 16, 2006
Wolfgang Amadeus Mozart - Flute and Harp Concerto
Imagine a walk at night by a lake. Pan is playing his pipe.
An angel with a harp answers.

December 4, 2006 Eva Cassidy's Fields of Gold

May 17, 2006 Katherine McPhee - Somewhere over The Rainbow


=================================================================================

San Diego Karaoke

Some Karaoke singers are professional singers here and some
sing as well as those we have heard in lounges in Las Vegas.
I like many of their versions of songs more than the original
recording's singer's version. Yes, San Diego has quite a few
singers who sing extraordinarily well. We are pleased to have
heard many of them.

Karaoke lets you appreciate the poetry of the songs, because you
can read the words that are being sung. The songs a touch what
makes us human. And if you want to appreciate how well the very
best singers sing, try it yourself. That's how you learn to appreciate
the variety of skills it takes. Along the way, you will discover that
listeners want to be touched and entertained emotionally. The
more the singers give of themselves, the more the audience
loves them. Life is that way, too.

Karaoke Singers at the swanky Sheraton's Shooters' Lounge

Lana singing a year or so ago.

================= RECORDINGS =============================


These are initial, one try. recordings by Denise. Lana's are wonderful. Bill's - well, let's just say he's learning. Thanks for listening.

December 25, 2004 -

Track 1 - Lana- - At Last (in style of Etta James).

Track 2 - Bill - Ring of Fire (in style of Johnny Cash)

Track 3 - Lana - Hurts So Bad (in style of Little Anthony & Imperials)

Track 4 - Bill - Always on My Mind (in style of Willie Nelson)

Track 5 - Lana - On The Outside Looking In (in style of Little Anthony & Imperials)


Local Karaoke Crooners



Dr. Mark



Chef He


LINKS: WOOKARAOKE SINGERS & FRIENDS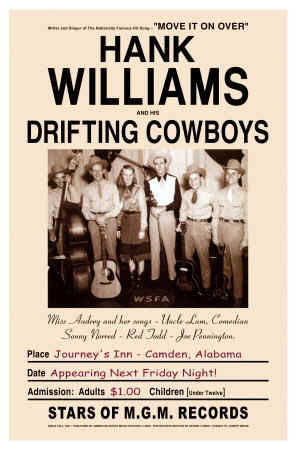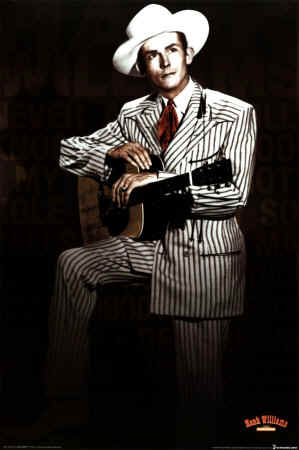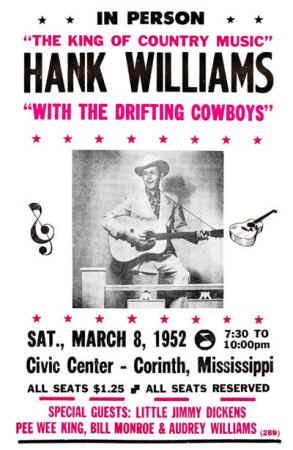 More Lyrics -

Lyrics Hank Williams - My Heart Would Know
[c] I could [g7] say its over [c] now [c7]
That [f] I was glad to see you [c] go
[f] I could hate you for the [c] way Im [am] feelin
My [g7] lips could tell a lie, but my heart would [c] know. [c7]

[f] its a sin to make me [c] cry
[g7] when you know I love you [c] so [c7]
[f] I could tell my heart that [c] I dont [am] miss you
My [g7] lips could tell a lie, but my heart would [c] know.

I could give you all the blame
But Im sure the truth would show
I could tell this world Ive found a new love
My lips could tell a lie, but my heart would know.

I cant fool my cryin heart
cause it knows I need you so
I could tell my heart I'm glad we parted
My lips could tell a lie, but my heart would know.

Lyriics - "When You're Tired of Breaking Others' Hearts" - Hank Williams
http://tigersoft.com/music/23%20-%20Hank%20Williams%20-%20When%20You're%20Tired%20of%20Breaking%20Others%20~1.MP3

When you're tired of breaking other hearts,
won't you come back again and break my mine.

When you're tired of roaming darling,
and the love light no longer shines,

when your dream world falls around you
and you sit by yourself and pine,

When you're tired of breaking other hearts,
won't you come back again and break my mine.

(When the bars you go to leave you sad,
and the friends there make you mad,
you see you're seeking much, more more,
you'll be knocking soon on my door.

When you're pale from drinking too much ale.
your love life is bound to fail.
Your tears you'll want to share
Cause it'll be too much to bare. ..Unknown)


Gordon Lightfoot
Did She Mention My Name? Lyrics

Its so nice to meet an old friend and pass the time of day
And talk about the home town a million miles away
Is the ice still on the river, are the old folks still the same
And by the way, did she mention my name
Did she mention my name just in passing
And when the morning came, do you remember if she dropped a name or two
Is the home team still on fire, do they still win all the games
And by the way, did she mention my name

Is the landlord still a loser, do his signs hang in the hall
Are the young girls still as pretty in the city in the fall
Does the laughter on their faces still put the sun to shame
And by the way, did she mention my name

Did she mention my name just in passing
And when the talk ran high, did the look in her eye seem far away
Is the old roof still leaking when the late snow turns to rain
And by the way, did she mention my name

Did she mention my name just in passing
And looking at the rain, do you remember if she dropped a name or two
Wont you say hello from someone, theyll be no need to explain
And by the way, did she mention my name


Jewel - Lyrics for Foolish Game

"You took your coat off and stood in the rain
You were always crazy like that
I watched from my window
Always felt I was outside looking in on you
You were always the mysterious one with dark eyes and careless hair
You were fashionably sensitive, but too cool to care
Then you stood in my doorway, with nothing to say
Besides some comment on the weather
Well in case you failed to notice, in case you failed to see
This is my heart bleeding before you, this is me down on my knees
These foolish games are tearing me apart

Your thoughtless words are breaking my heart
You're breaking my heart
You were always brilliant in morning
Smoking your cigarettes and talking over coffee
You philosophies on art, Baroque moved you
You loved Mozart and you'd speak of your loved ones
As I clumsily strummed my guitar
You'd teach me of honest things
Things that were daring, things that were clean
Things that knew what an honest dollar did mean
So I hid my soiled hands behind my back
Somewhere along the line I must've gone off track with you
Excuse me, think I've mistaken you for somebody else
Somebody who gave a damn, somebody more like myself
These foolish games are tearing me apart

You're tearing me, tearing me, tearing me apart
Your thoughtless words are breaking my heart
You're breaking my heart
You took off your coat and stood in the rain
You were always crazy like that "
http://www.lyrics007.com/Jewel%20Lyrics/Foolish%20Games%20Lyrics.html

"Neurotics build castles in the air. Psychotics live in them. Psychiatrists charge the rent." (grafitti)

"Why do men tell a girl she looks great and then turn out the lights." (me)

"A man's got to believe in something. I believe I'll have another drink." ~ W.C. Fields

"If love is the answer, could you rephrase the question?" ~ Lily Tomlin ~

"See, the problem is that God gives men a brain and a penis, and only enough blood
to run one at a time." ~ Robin Williams ~
"She said she was a virgin. Always on the verge." (me)

"Don't make me come down there!" ~ God ~

A suicide blonde - one who dyed by her own hand. (me)

"Hanging is too good for a man who makes puns; he should be drawn and quoted." ~ Fred Allen ~
"Old people like to give good advice because they can no longer set a bad example." (me)

"We sleep in separate rooms, we have dinner apart, we take separate vacations -
we're doing everything we can to keep our marriage together." ~ Rodney Dangerfield ~

"The difference between sex and love is that sex relieves tension and love causes it."
~ Woody Allen ~
"As she lay there dozing next to me, one voice inside my head kept saying, 'Relax...
you are not the first doctor to sleep with one of his patients'. But another kept
reminding me, 'Howard, you are a veterinarian'." ~ Dick Wilson ~